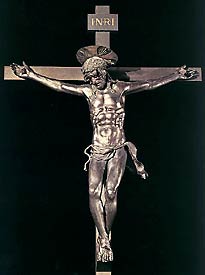 what has happened to america's jesus?
(thanks aaron)
"Several times during the week, I thought about telling my family what's happened to Jesus in the United States - how he's been kidnapped by politicians and preachers who decide what he does and doesn't think. They speak for him, and it doesn't always make sense.
They say Jesus is 'pro life,' but he doesn't seem to have a problem with the death penalty. And he thinks stem cell research - something that would save lives - is no different from murdering babies. They say he's the embodiment of kindness, love, decency and compassion. But he hates gays, lesbians and Muslims. And he's not too crazy about Buddhists, Hindus and the rest. Jews? He can put up with them if he has to."